Replacing Your Mid-60's Mustang Radiator? 4 Quick Tips for Success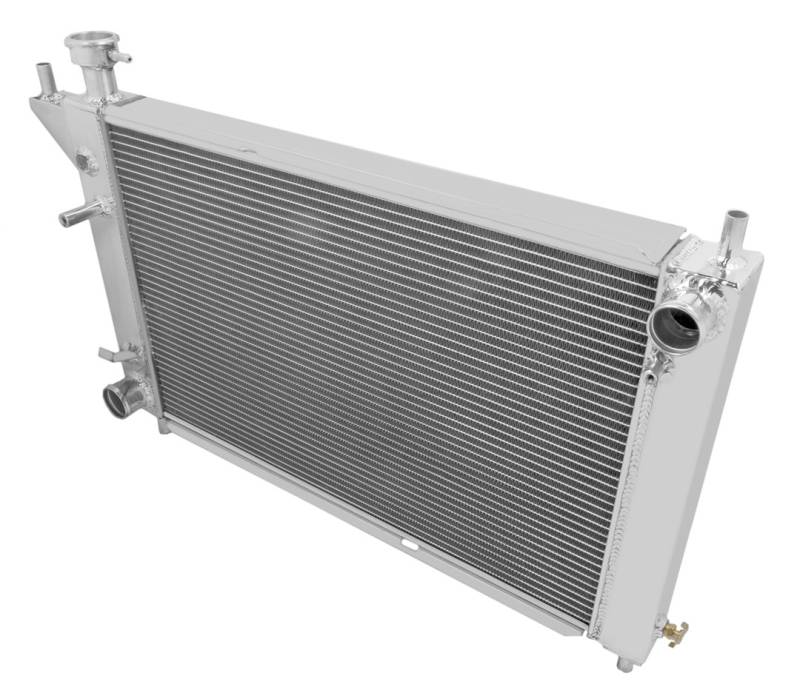 If you just bought your first classic muscle car at the auction, you are probably eager to get down to the business of replacing your mid-60's Mustang radiator.  However, remember that the 1965 piece of automotive history has been on the road for over 50 years and requires extra care when completing any type of restoration.
Size it Right for Your Engine and Intended Use
Unless your prized muscle car is all original equipment, there's a good chance that there is nothing stock about your Mustang.  For this reason, it's not enough to order the first radiator you find that says it is made for your machine.  First measure the height, width, and depth available to fit your new radiator. If your baby had a 5.0L V8 shoved into it sometime in the 80's, all the original measurements may have been thrown off.
If you take your ride to the drag strip or live in the South where temperatures run in the 90's for months at a time, you may want a three or four-row radiator able to provide additional cooling under severe conditions. 
Inspect all the Hoses, Belts and Mounts
Check the location of your radiator hoses as well, as the entire cooling system may have been changed out in the past 50 years–anything is possible. Take the time to fully inspect all the hoses, belts, and even the mounts for wear and corrosion. There is nothing worse than taking the time to install new hardware, only to have your water pump belt fail the next time you are out on a Sunday drive.
Rust is also a real concern as your vehicle is actually made out of steel. Consider reinforcing your mounts so that your new Mustang radiator has a chance to perform for the next decade.
What About the Thermostat?
Most new radiators developed for the classic muscle car market now include an electric fan that can operate through a thermostatically controlled relay.  Unless you have personally owned your vehicle for its entire life, it is likely that the last radiator replacement included the thermostat upgrade. Just like your modern daily driver, the thermostat will age in your Mustang. Since you've got the radiator pulled, you may want to replace the thermostat anyway.
Top Up the Transmission Fluid
Finally, your radiator includes a transmission cooler, so make sure after you have reconnected all the hoses that you top up your transmission fluid as well.
Check out the complete line of Mustang radiators available at ChampionRadiators.com as well as available upgrades for fans, shrouds, and thermostat relays.